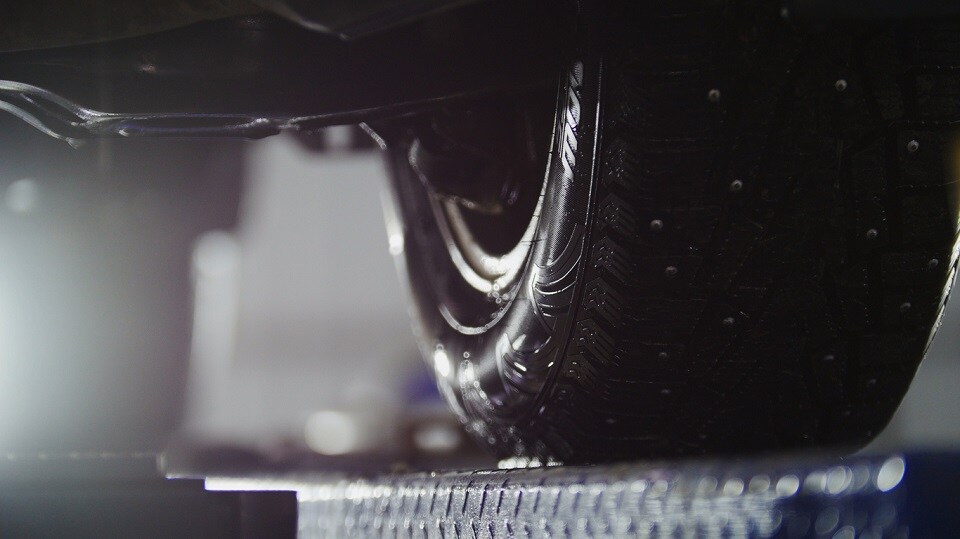 Tire Alignment Service at Jaguar of Roanoke
If you're not quite sure what tire alignment service entails, then you're certainly not alone. In fact, it may be one of the most misunderstood automotive services that your car needs - and you might not even know it.
It may seem counterintuitive, but tire alignment service doesn't in fact involve an adjustment to your vehicle's tires. It has more to do with your suspension system, which can get bumped out of proper alignment when you drive on rugged backroads or pitted pavement, or when you accidentally bounce straight over a pothole instead of skirting it like you'd intended.
Fortunately for drivers in and around Lynchburg, Harrisonburg, and Blacksburg, there's an amazing automotive service center in your area that's ready to take care of the tire alignment your vehicle needs. What's more, they'll do the work quickly, efficiently, and affordably. It's Jaguar of Roanoke, and our automotive care facility is staffed by experienced and expert technicians who can handle whatever job your car needs and get you back on the road quickly - and with money still in your wallet!
How Do You Know If Your Car Needs Alignment Service?
There are a couple of signs that might indicate that it's time for tire alignment service at Jaguar of Roanoke. The first and most readily noticeable is if your vehicle pulls to the right or left side of the road when you're traveling straight ahead. If this happens, take a closer look at your tires. Uneven tread wear is pretty easy to spot and could also be an indicator that you need to get your suspension realigned.
What happens if you keep driving without addressing the problem? Well, like all automotive issues, a small problem can lead to a bigger one if you fail to address it head-on. Driving a car with a misaligned suspension can put excessive strain on your tires and lead to other trouble down the line.
Take the proactive approach to car care and visit Jaguar of Roanoke today for tire alignment service.
Why Should You Schedule Alignment Service at Jaguar of Roanoke?
There's no need to avoid taking your car to the shop when your go-to service center is the one at Jaguar of Roanoke. We make it so quick, easy, and budget-friendly to get your car's needs attended to that you'll wonder why you ever dreaded automotive service in the first place. And you'll wish you'd found us sooner, but better late than never! Check out our valuable service specials now and then schedule an appointment with our service center. We'll get your car back to the top of its game.